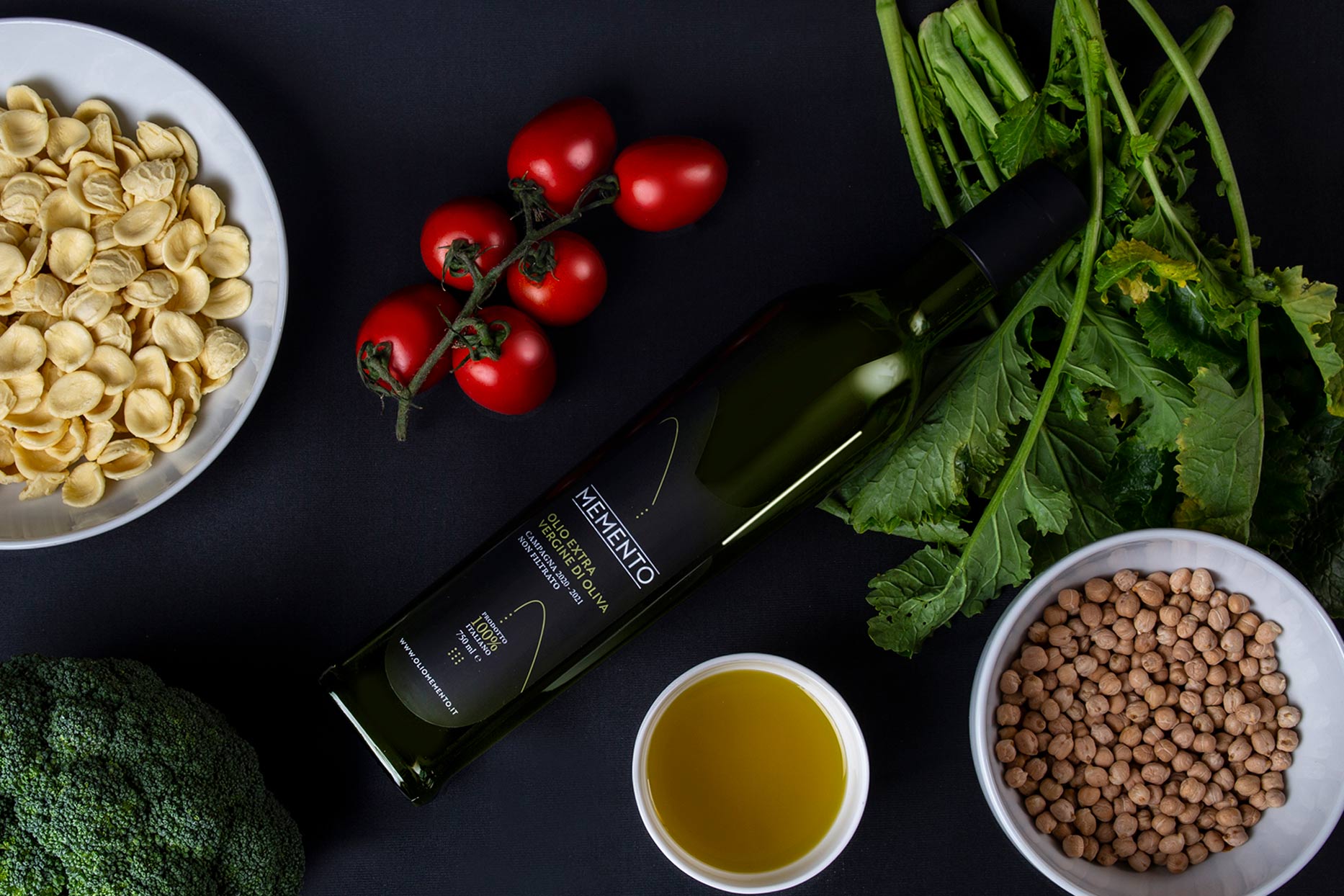 100% Italian Product
Italian extra virgin olive oil from selected olives.
Intense and distinctive, yet still lovable.
Olio Memento is a sensory experience that brings the authentic flavour of Italy to the table. Centuries-old olive groves, dusty soil, carefully selected fine olives and traditional processing techniques result in an oil with a moderately intense flavour. An oil with character, distinctive and with high organoleptic properties, ideal for dressing raw or to be enjoyed slightly warmed.

Olio Memento. A pinch in the throat that knocks at our soul.
Intense fragrance and unique taste
Rich in polyphenols, defends your health
Selected Olives and Processing Method
Memento oil. An oil that knows how to say no.
Iscriviti alla newsletter
Inserisci il tuo indirizzo e-mail per ricevere aggiornamenti, sconti esclusivi e altri vantaggi.
Visto in TV su